IqBroker Registration Guide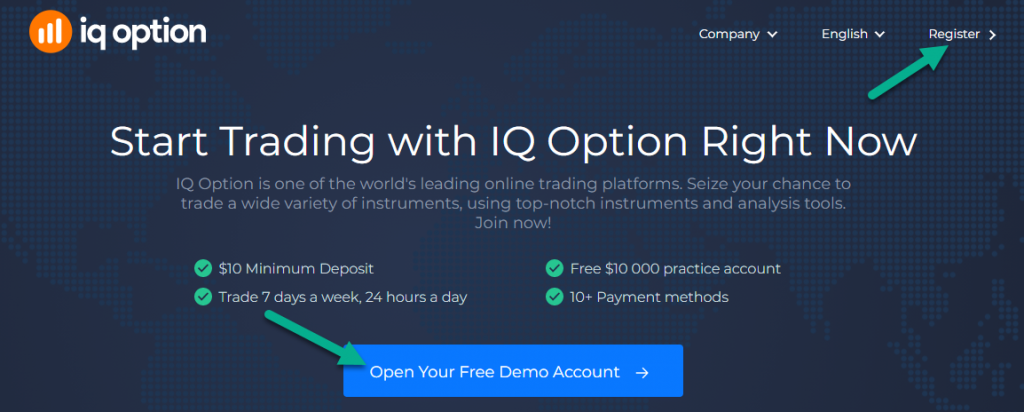 To begin with, the IqBroker registration process is easy and simple. What you will need to do at first is visit the official website of iq broker trading platform. Once on the page, you will need to click on the "Register" or "Open Your Free Demo Account" buttons.
IqBroker Registration Process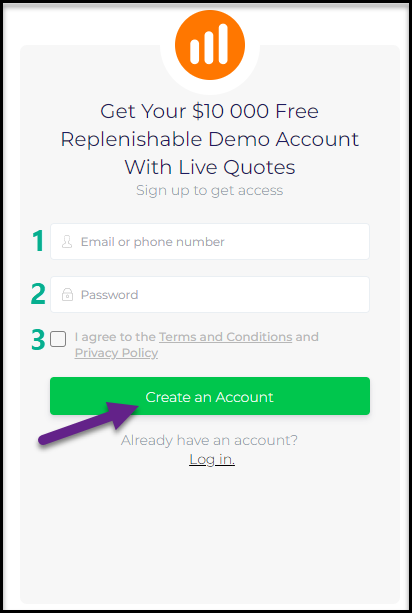 The home page of the website will automatically scroll down and Registration form will appear. Here you will need to fill in the following information:
Email or phone number – Please make sure that you are using valid email address or phone number. Also, you should have access to it.
Password – Please generate a strong password and write it down to remember it. The stronger your password will be, the stronger your account will be secured.
Leave a tick in this checkbox – Here you should agree to the Terms and Conditions and Privacy Policy of iq broker.
Finally, when all information is fulfilled and double checked, press on the green "Create an Account" button.
Above all, if you already have an account on this trading platform, press on the "Log in" button and enter your details.
Note: There is also a possibility to register on IqBroker via your Facebook page or Google account. You may not see these options in the screenshot above, but broker will add them in the near future for sure. So let's take a look on how to create an iqbroker account with Facebook or Google.
Open Account with Facebook

First of all, if you want to make the IqBroker registration process even easier, you can open an account with Facebook or Google. Press on the Facebook icon if you want to register with your profile.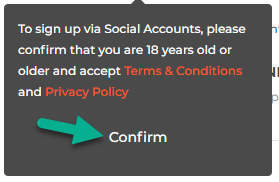 Broker will ask you to confirm that you are a legal-aged person and accept Terms & Conditions and Privacy Policy of Iqbroker. Press on the "Confirm" button to do that.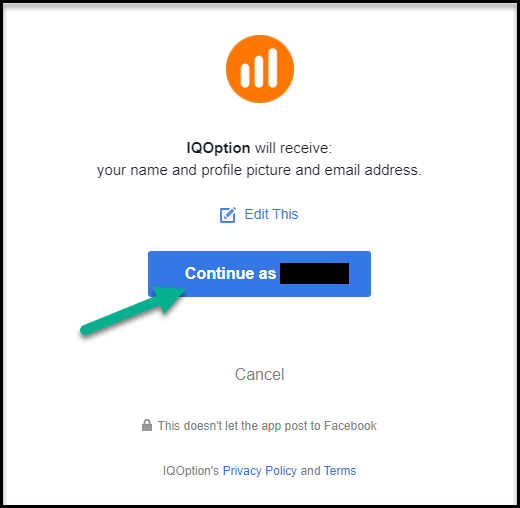 After that, you will be redirected to Facebook and a window will pop-up. In this window you will need to press on the "Continue as (your name)" button. Please note that Iq broker will receive your name, profile picture and email address. Also, the app itself will never post something on your profile.
Open Account with Gmail

Press on the Google icon if you want to register with your account. After that, confirm your age and accept Terms & Conditions and Privacy Policy of Iqbroker as I described earlier.

You will be asked to choose an account which you want to use for Iqbroker registration. Simply select the account and you are in.
IQBroker Mobile Registration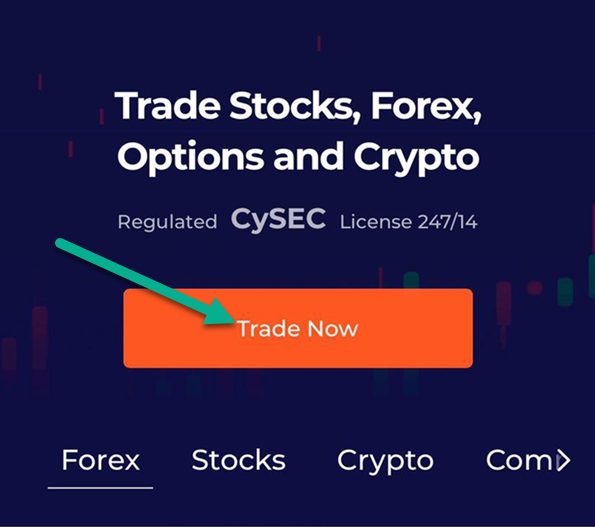 Nowadays, a lot of users are visiting websites from their mobile devices. Thus, you also need to know how to complete the IqBroker registration process from your phone. Everything is similar and super easy. Start from visiting the official website of Iq broker and press on the orange "Trade Now" button. You can find it at the top of the home page.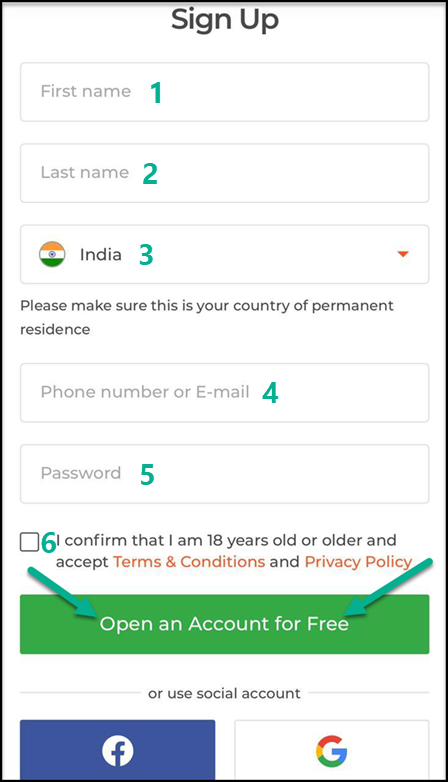 After that, you will see this registration form where you will need to fill the following information:
First name
Last name
Country you live in
Phone number or email address
Password
Confirm that you are legal-aged and accept Terms & Conditions and Privacy Policy of Iq Broker
Once all that information is filled and checked, press on the green "Open an Account for Free" button.
Above all, you may also sign up via Facebook or Google as we showed it before.