To begin with, IqBroker trading platform offers education to all its traders. Moreover, the education is absolutely free, which is really cool! There are lots of educational materials that you can find which can significantly boost your trading knowledge and skills. Not only can you learn how the platform itself works, but also how to use different strategies to increase your profits.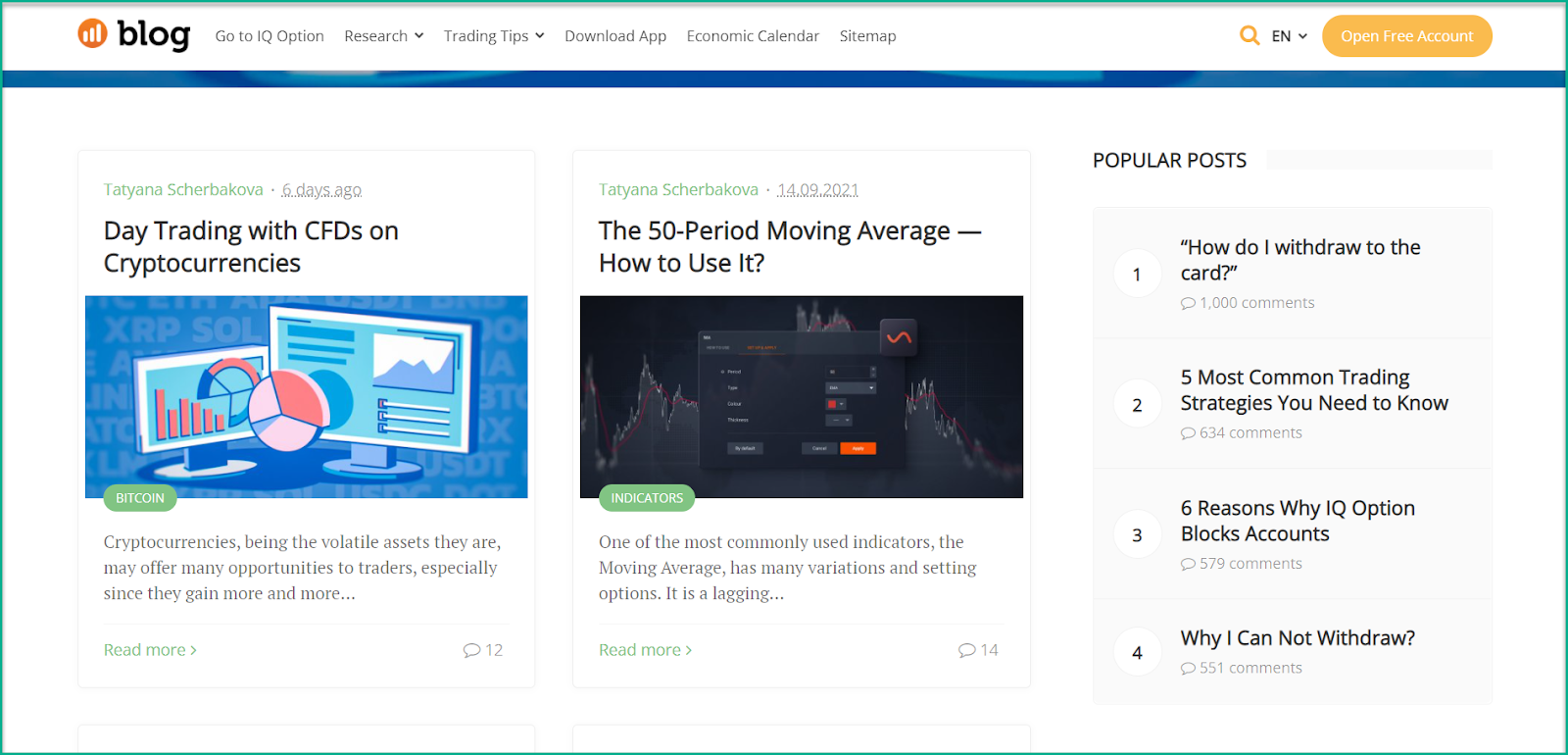 How To Start Trade On Iq Broker?
To be honest, it is not difficult to start trading on IqBroker. Of course, it is always a good idea to learn how to use various indicators and strategies and analyze the market in order to get signals, which can help you get the right predictions. However, in order to start trading, it is not obligatory to do this. There are many traders who don't use indicators at all.
By reading educational articles and watching videos you may learn many new things about trading, but it depends on you whether you apply this knowledge while trading or not. In order to start trading on IqBroker, you firstly have to create a real account. Then you need to make your first deposit and open a deal. In order to open your deal, you should choose the asset you want to trade, select the expiry time and your investment amount. After that, you have to make your prediction about where the price graph will go: up or down. If you believe the price will rise, press the Buy (Green) button. Opposingly, if you think the price will go down, press the Sell (Red) button.
In addition, if you trade a Forex asset, you can also adjust your multiplier and Auto Close tool.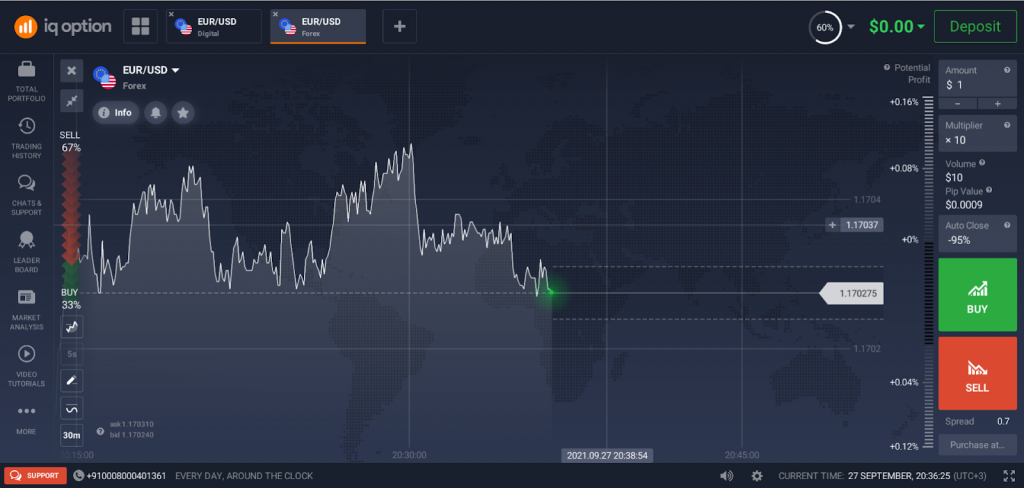 Iq Broker Trading Signals
IqBroker cannot provide traders with trading signals. Nevertheless, you may read different tutorials on the IqBroker blog in order to learn how to read the graph to find signals and how to spot trends. Furthermore, there are many websites, blogs and groups all over the internet which provide trading signals. What is more, you can always read market news in order to find signals by yourself.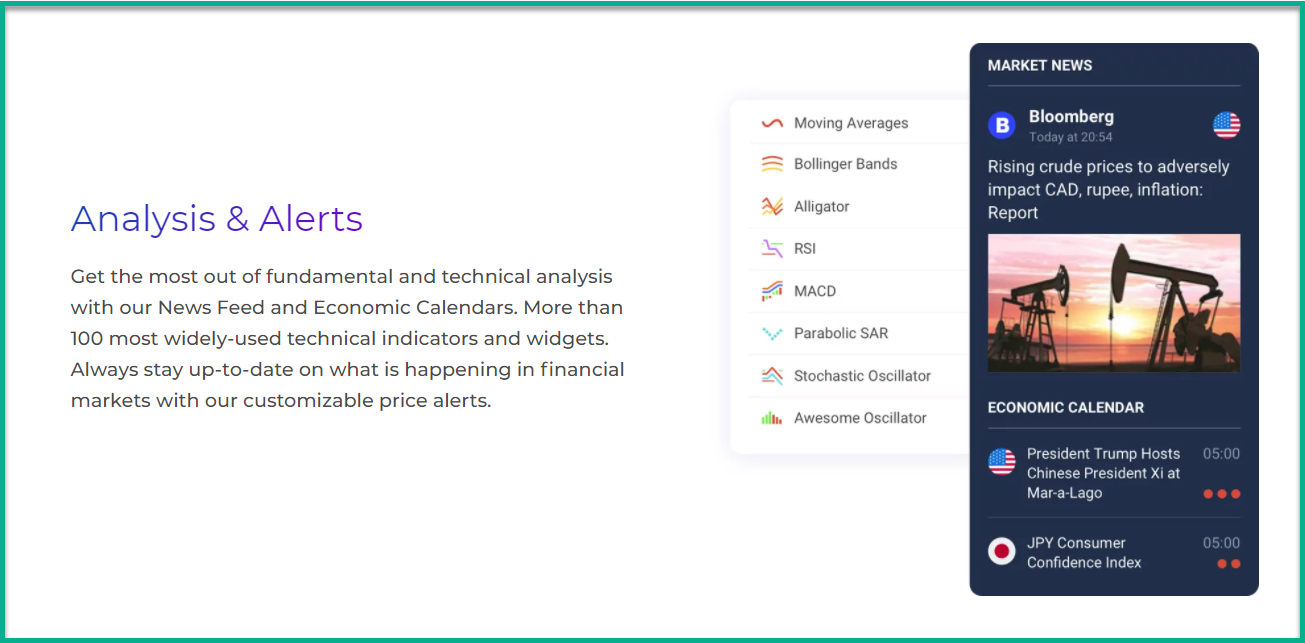 Iq Broker Trading Strategies
As it was mentioned above, there are a lot of various educational articles on the IqBroker Blog. There you can find explanations of how each indicator works and most importantly how to use them while trading. Most of the trading strategies require using one or more indicators. So once you learn how to use indicators, you may seek for articles which explain how to use indicators together. The best thing is that there are step-by-step guides on how to use different strategies. I believe you will find a strategy that fits your own trading style because there are many of them: easy and hard strategies. Who knows, maybe, you will come up with your own strategy.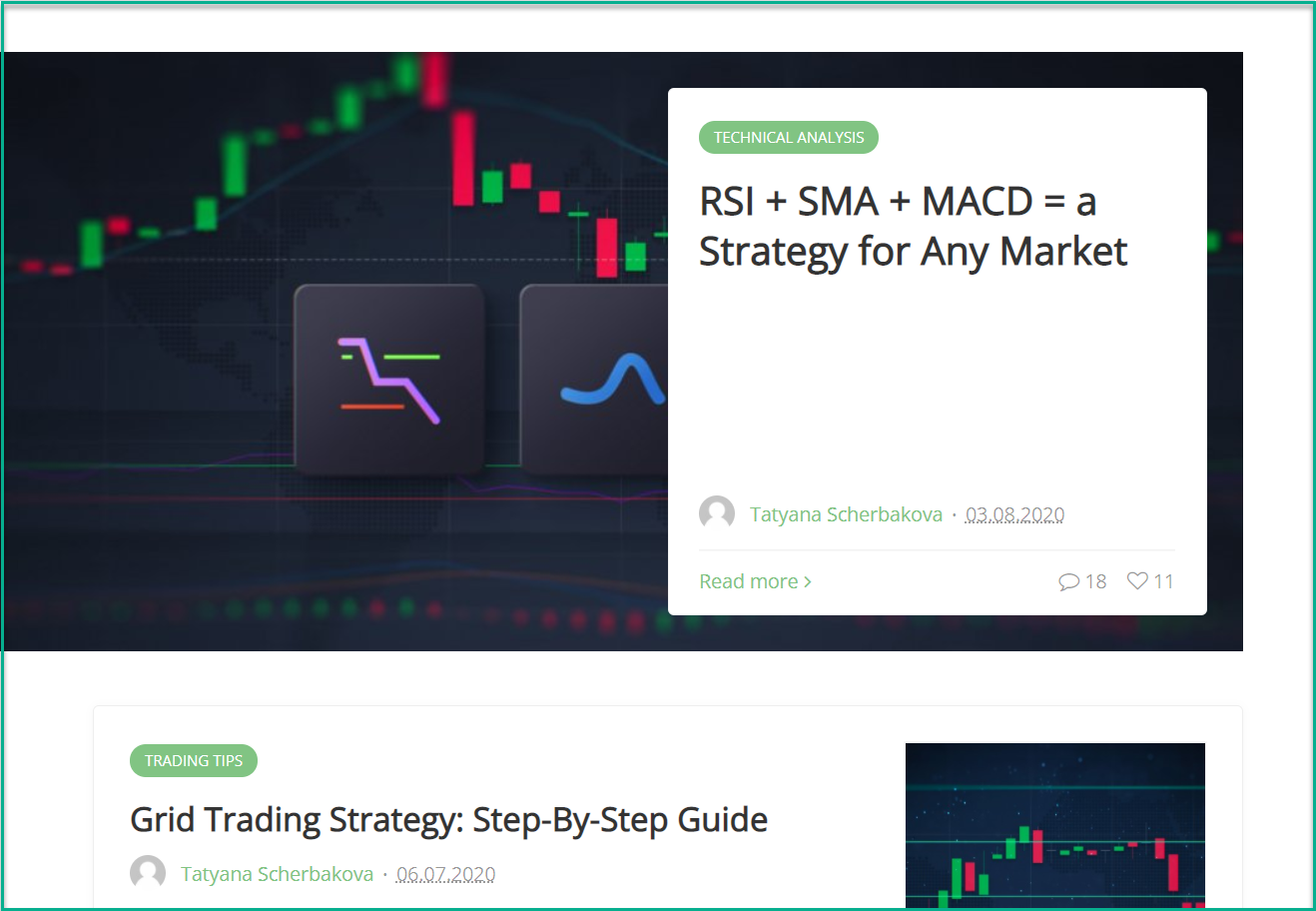 Iq Broker Trading Indicators
IqBroker offers a wide variety of trading indicators to choose from, such as Trend, Momentum, Moving Averages and more. Every indicator is fully customizable, which means that you can set your own parameters if you like. In addition, in case you prefer watching videos rather than reading articles, you can watch video tutorials on how each indicator works in the video tutorial section. The video tutorial section can be accessed from a trade room.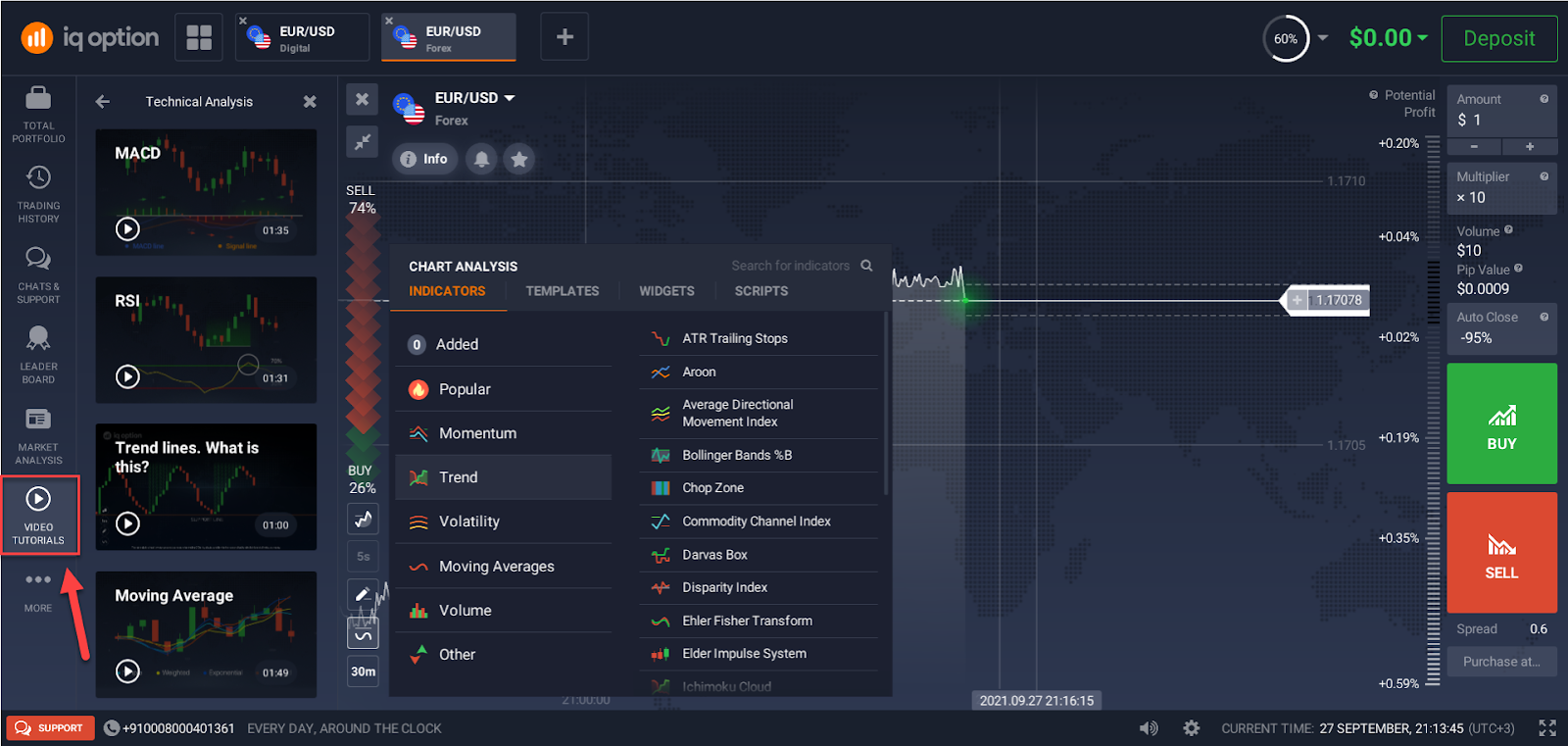 Iq Broker Trading Webinars
Furthermore, IqBroker constantly organizes live webinars with professional traders, who trade live and show which strategies, tools, indicators they use. It might be very helpful to watch those webinars because you may learn many useful tips from experienced traders. You can also subscribe to IqBroker youtube channel to receive updates on new webinars.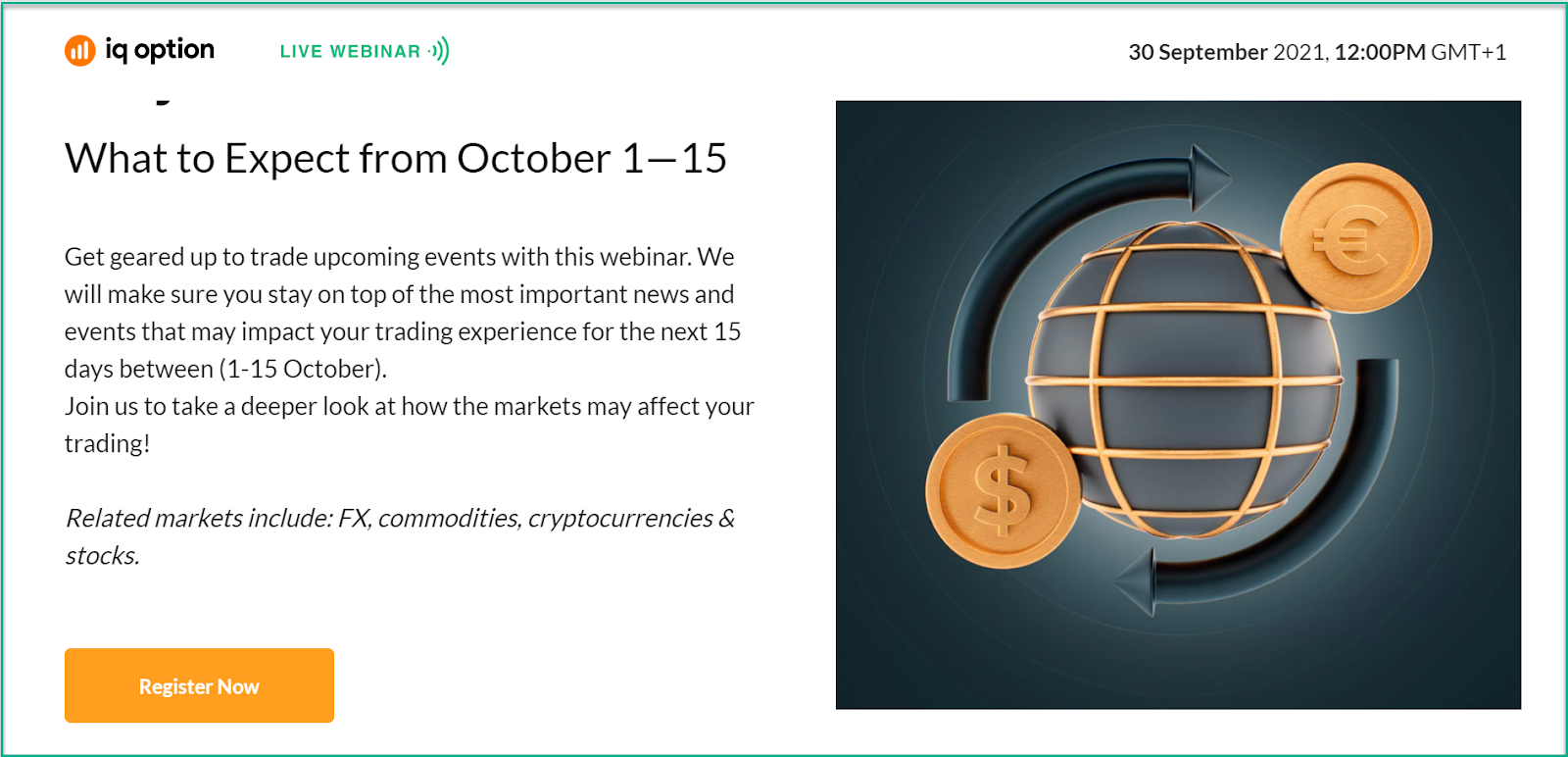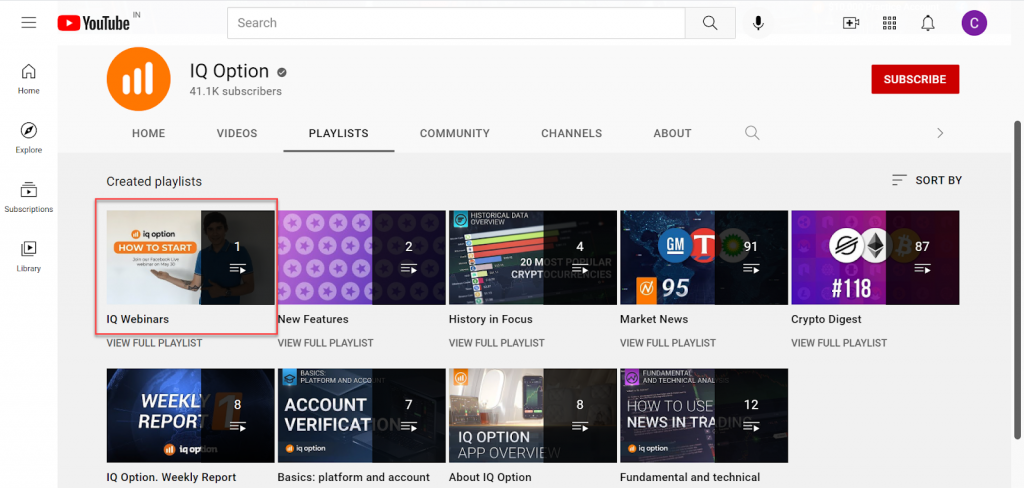 Iq Broker Market News
Last but not least, you can read market news right on the IqBroker trading platform. I highly recommend that you read market news because they can give a broader image on the current situation on the market. In addition, by reading news you may find trading signals, which can help you make correct predictions. Market news can be accessed straight from the trade room, which is really convenient. In order to read market news you need to go to a market analysis section. Market news is always up to date, which means that you will always be informed on the ongoing situation in the market.